Phone (309)-737-2466
---
All complete 1911 styled guns that leave my bench are test fired and supplied with a test target from the Ransom Rest. Whether I simply do an action job or a full house build, you deserve to know what the gun is capable of shooting. Simply running ammunition through it to check reliability isn't enough by my standards.
---
Both pistols below were shot with 200 grain Double Tap jacketed hollow points.
Blued Delta high polish. Look at the reflection of the cloud towards the muzzle.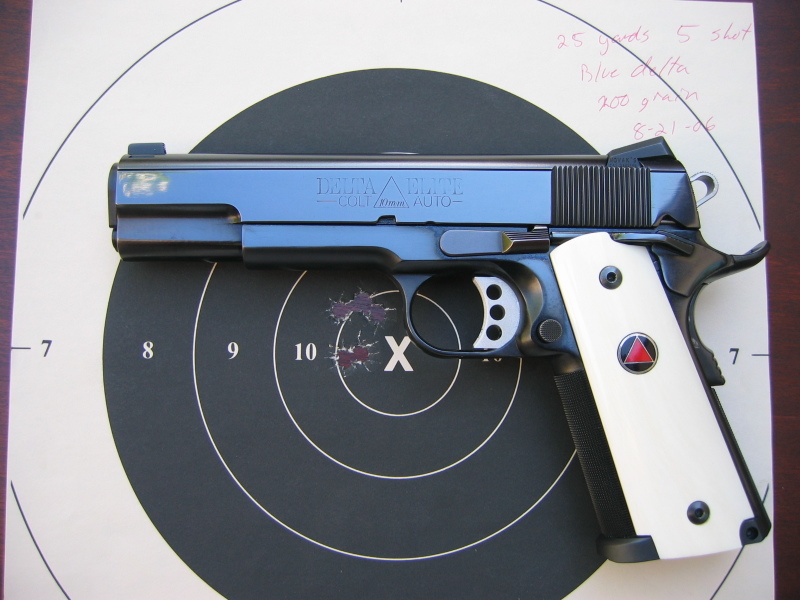 Stainless Delta. Nice group at 25 yards.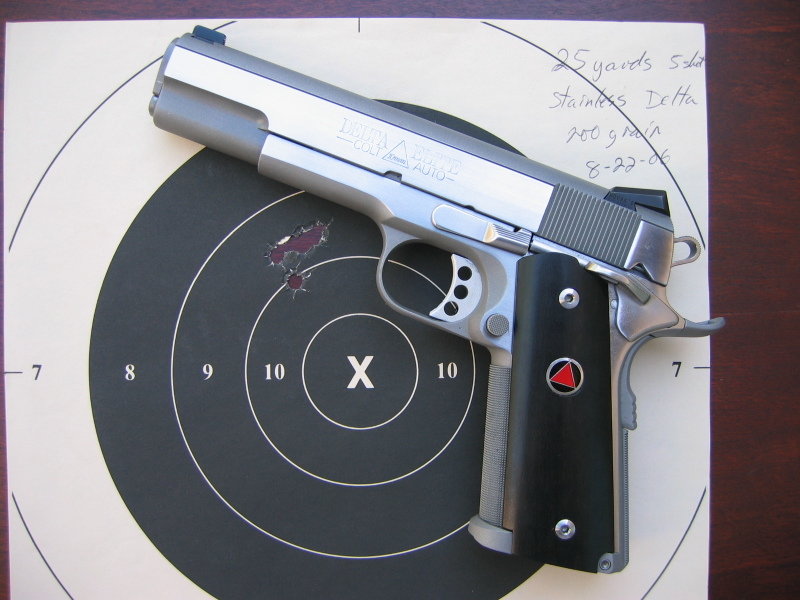 ---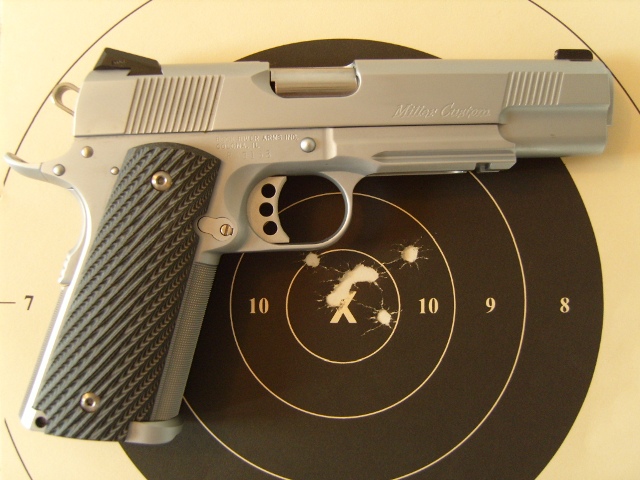 ---
Robin Hood Version 5.0