sales@millercustom.com

Phone (309)-737-2466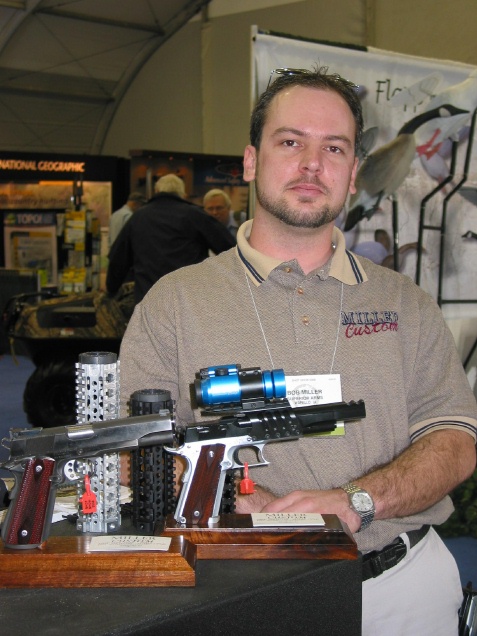 Miller Custom consists of one smith, Robert Miller, owner and sole proprietor. With over 10 years of experience in machining and gun smithing, the experience is evident in the work performed. Aside of a serious addiction for Mustangs and muscle cars, pistol oil runs through his veins. Robert has worked on thousands of Custom and Production 1911's, including a special build for his father as a 50th birthday present.

Through the years, Robert has worked in assembly, testing, and tuning of the AR-15 rifles, M-203 grenade launchers, and various parts of the M-60 machine gun. His smithing started over 8 year ago in a major machining and production facility machining receivers and parts for the AR-15 rifles. After September 11, 2001, Robert began building and testing parts for the war efforts in Afghanistan and Iraq. After serving 4 years in this facility, he moved into another shop where he learned the ways of the Custom 1911's. Using a mechanical mind, and an artistic talent, combined with the machining and welding skills acquired over the years, this was a well transitioned task. Like a fish to water, a new Custom 1911 gunsmith was born.

While serving almost 4 years at this facility, Robert decided to start schooling part time in the evenings in hopes of a degree in Mechanical Engineering. After spending 2 years of night classes, he decided to start applying at Colleges and Universities abroad. Reluctant to give up the position building custom guns, Robert decided to start full time schooling at Bradley University in Peoria, Illinois. With the passion for the Custom 1911 still burning, and through the power of suggestion by friends and family, Robert decided to apply for his FFL and start acquiring tools and machinery to start Miller Custom.